Törst are a Swedish based drinks brand producing naturally fermented soft drinks.
Törst produce beverages with all natural ingredients, no aromas, preservatives or artificial colourants. We were asekd to give the brand an identity that would reflect the companies attitude towards the current market and one that would stand out amongst the already overloaded, cluttered shelves.
The idea was quite simple. Be real. The whole foundation to törst is built on the need for something honest and real. No bullshit, real ingredients, and real flavour, real soda.
The packaging followed suit, a simple yet honest design, no frills, no over-designed elements. An identity that felt trustworthy.
Wherever you look these days, törst seems to be on the shelf of every cafe and offered on the menu at every restaurant. The branding has acted as a guarantee to their customers that they are buying into a high quality product. It has already become a brand that one can trust in and its clear and simple identity is a testament to classic simple design still playing a valid role in todays every increasingly cluttered market.
REAL INGREDIENTS
REAL FLAVOUR
REAL SODA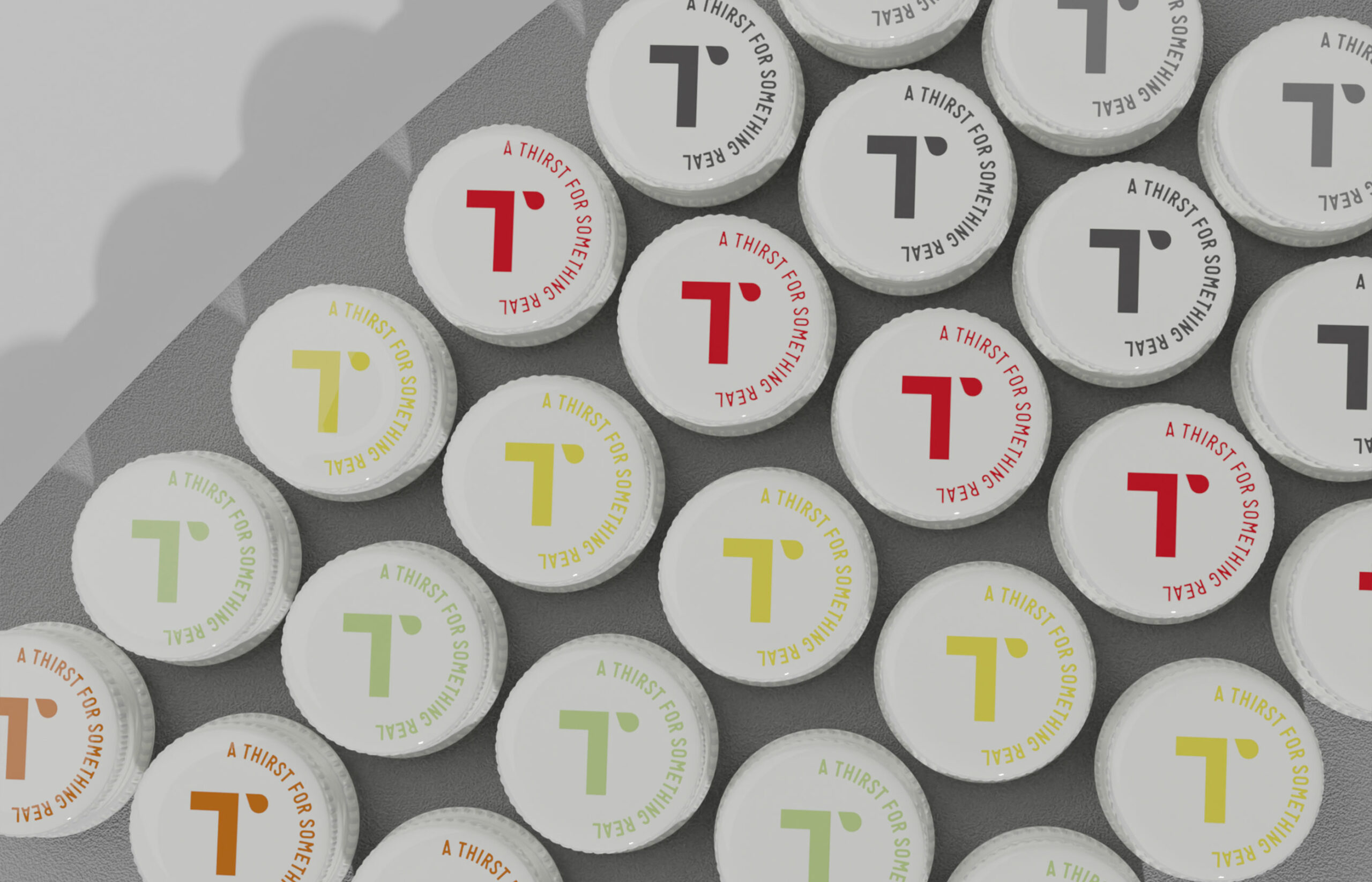 The simple design formula means that all information is clear and it becomes an easy task to add new products as the brand evolves. Something that can be achieved in-house.