OCTAPHARMAS SWEDISH OFFICE IS HOME TO OVER 600 EMPLOYEES AND THEY NEED SOMEWHERE TO EAT.
Octapharma is home to over 600 employees and operates 24 hours a day. Respected as one of the industry leaders they asked us to design the identity for their own restaurant located on the top floor of their new building. We were asked to respect the history of the building in the identity and reflect a company that values its employees, willing to make the working environment a comfortable and welcoming one.
The building itself was an old brewery and retained many of the original features such as the wooden beams within the roof. This was the inspiration for the logotype which we then used throughout the identity and other elements. The wooden beams are still visible and so one can visually recognise the relationship between the identity and the building as soon as you walk through the door.
Working alongside the architects we were able to create an identity that sat seamlessly together with the interiors, creating an overall space that oozed that bistro feeling. An identity that blends with the building rather than one that is applied to it.
The original beams of the building gave us the initial inspiration from which to base the identity on.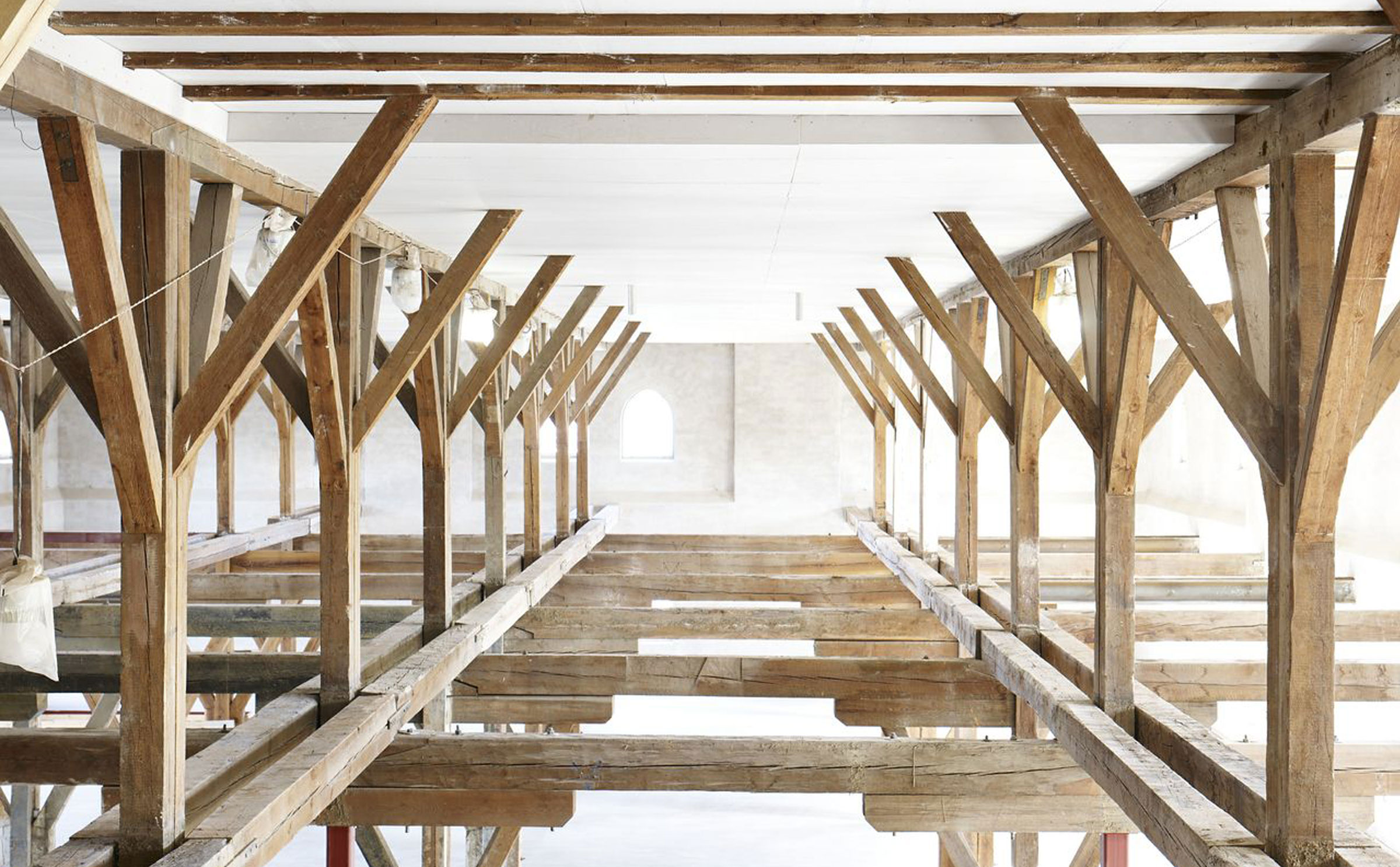 They also offered a take away service for their employees which they called hemma bryggeriet. In the evenings it became an events space which was aptly called bar bryggeriet.