WE DESIGNED THE IDENTITY AND PACKAGING CONCEPT FOR THEM
Casall are one of Swedens most well known sports brands. Built on a heritage of fashion and quality they required a revitalised brand to reflect just this.
A new brand positioning was developed which involved creating specific levels of communication imagery, new typography, colour world and grid systems.
We retained the original logotype as it was something that Casall didnt wish to change. Instead we introduced a new modern, simplistic and clean typographic system using a new corporate font. Highlighting the emotive words within the text to represent Casalls continuing effort to inspire their customers.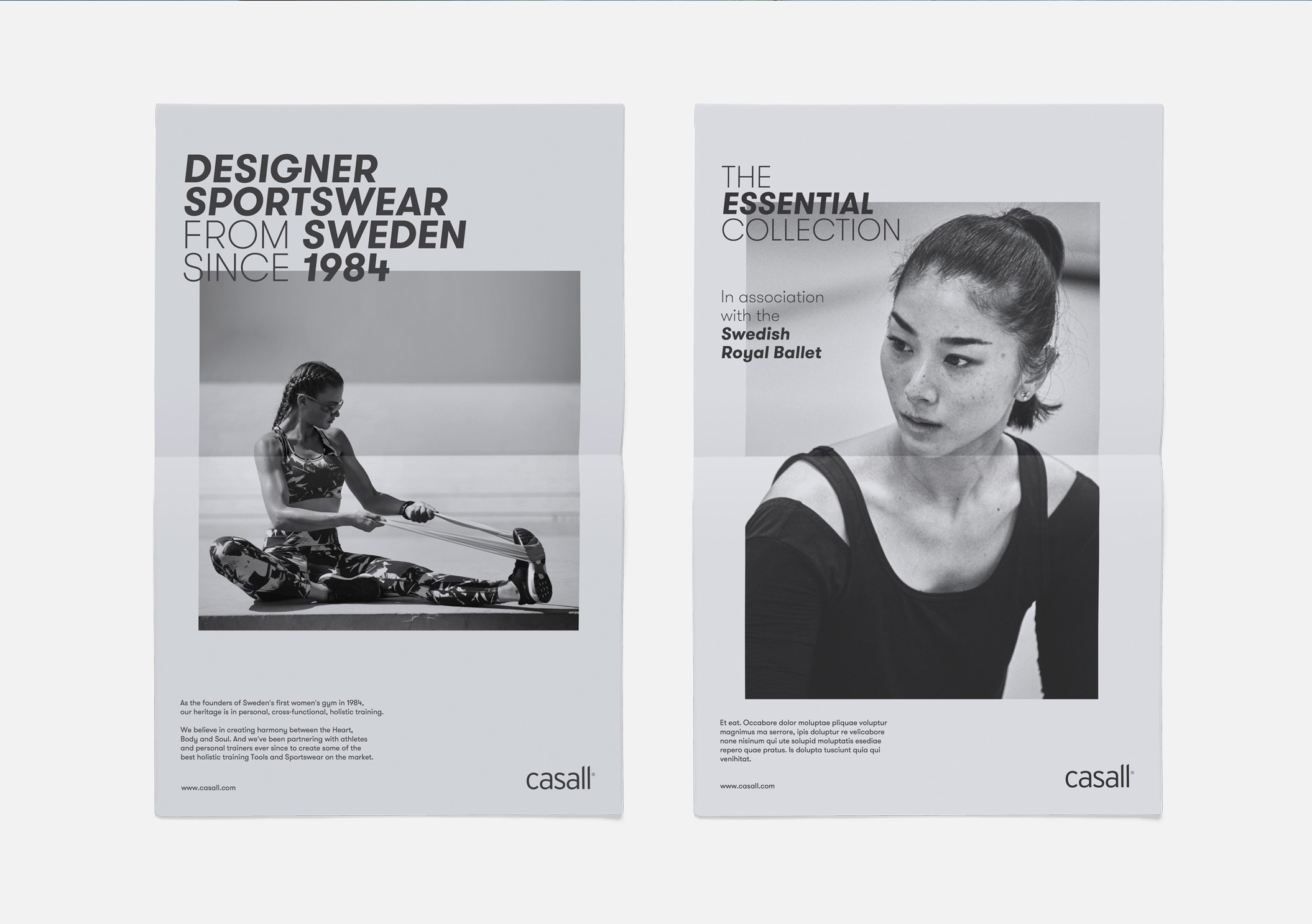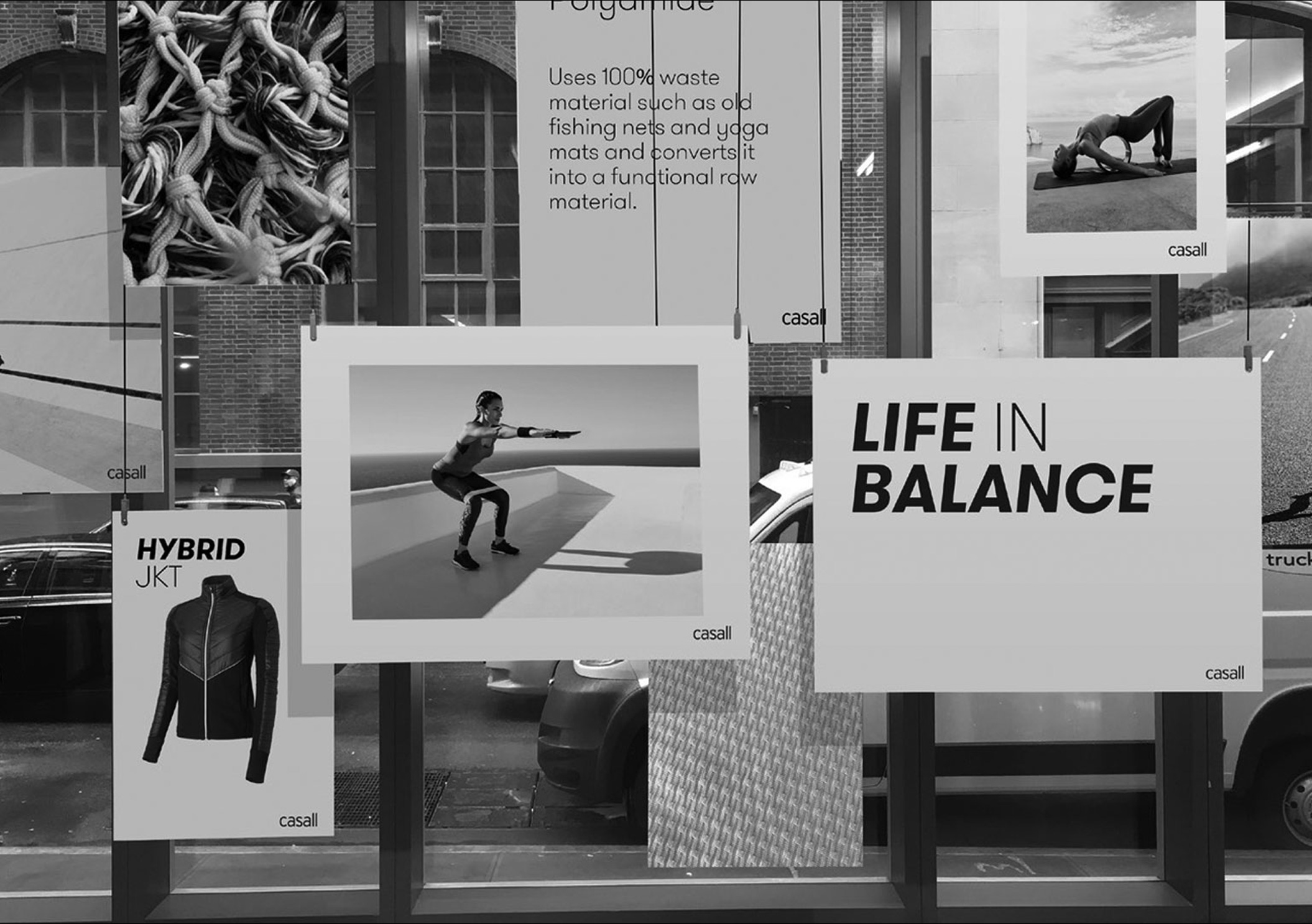 CasallPRO is Casall's range of commercial sports equipment and machinery. Up until now it had been almost existing as it's own entity.
The new identity was also applied to these products and packaging. Now both Casall and CasallPRO co-exist as one with a clear link between the two.