A book to document the story of the building that Octapharma occupy in Moscow.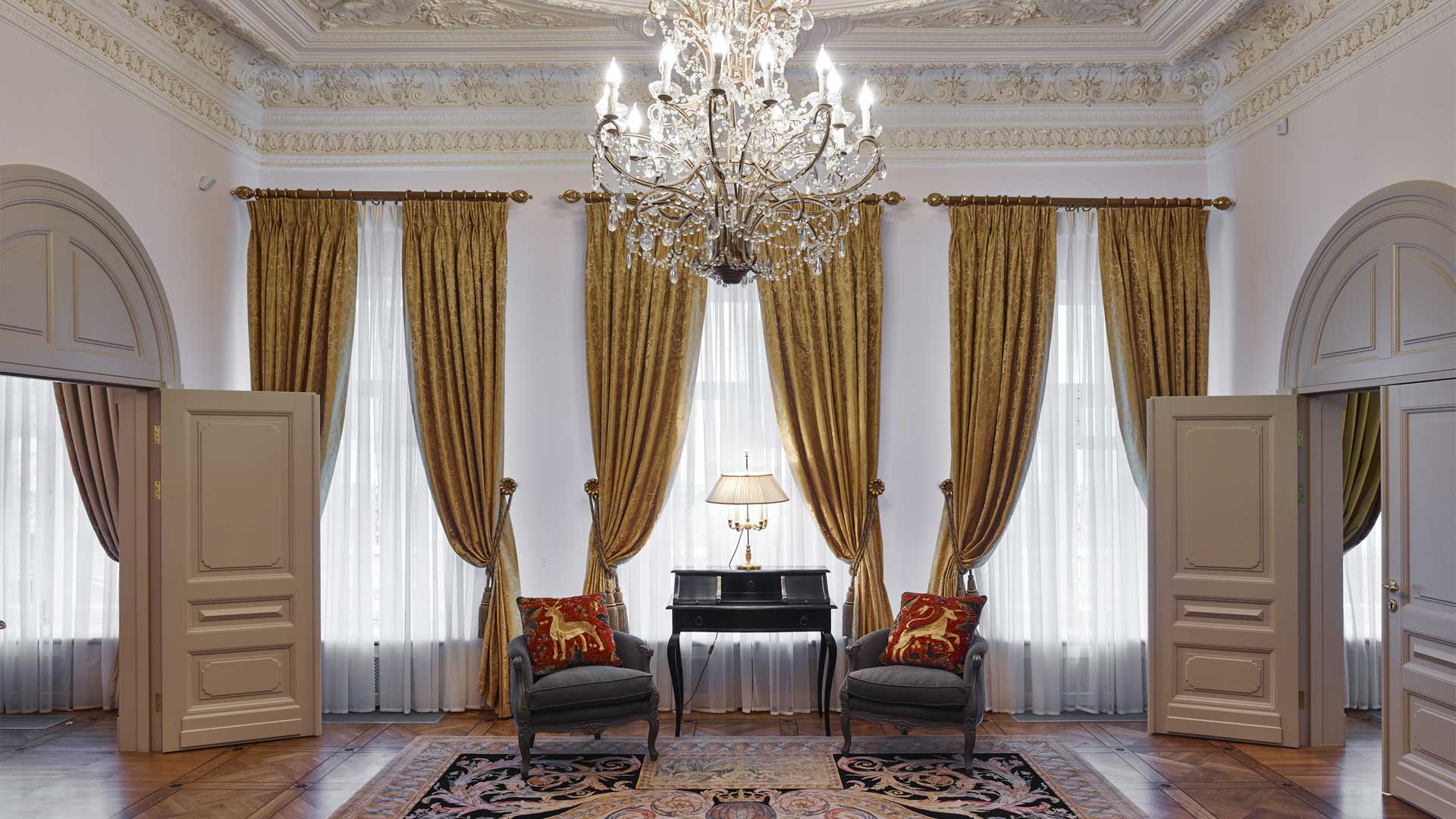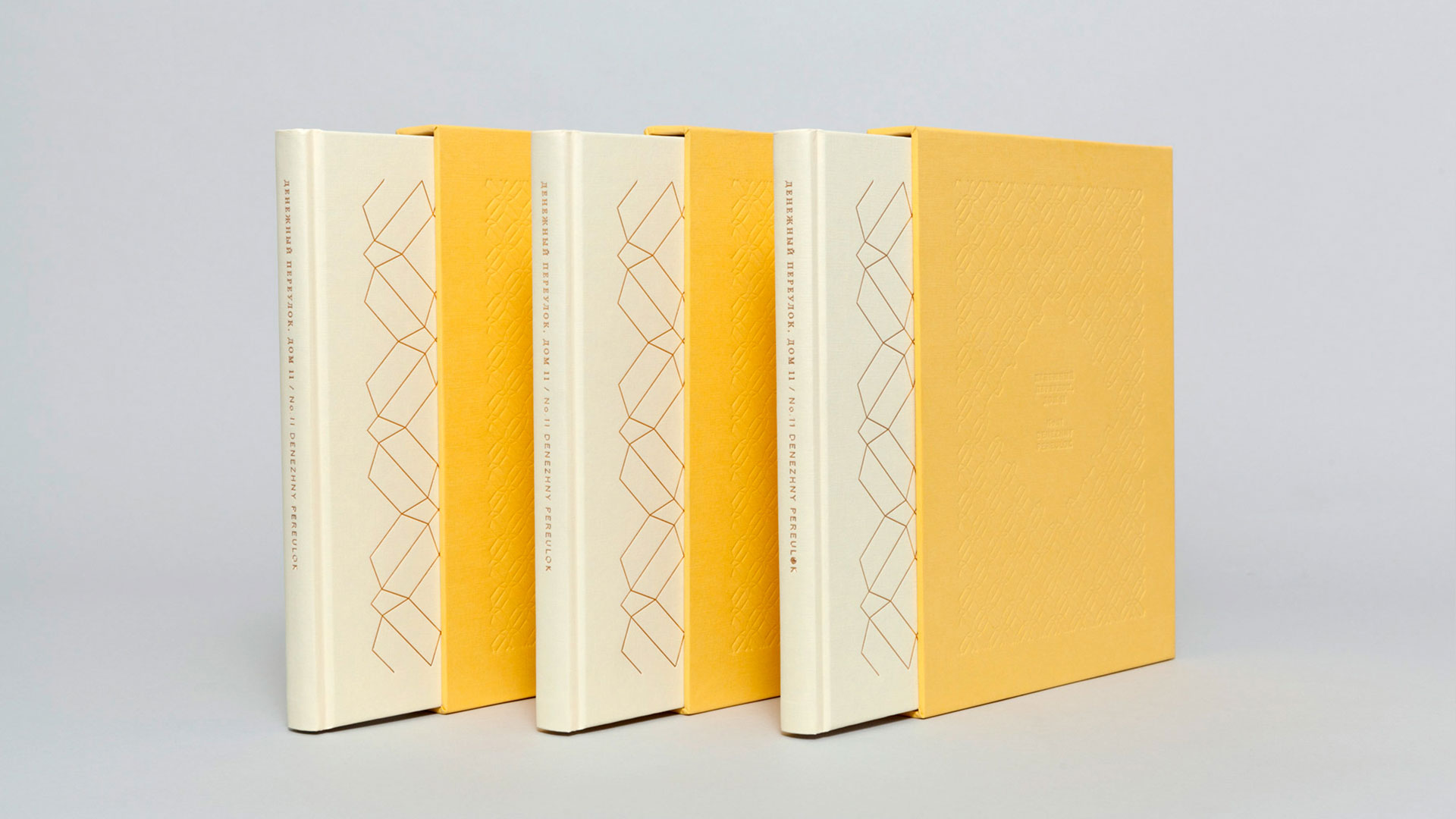 The book was set in both Russian and English.
Both fonts used in the book were designed by Russian typographers. The first was a cyrillic cut of the well known Bodoni. Designed specifically to work at small sizes and within long bodies of text. This was used for the Russian texts.
The second font was a more modern font called Geometria, again designed by a Russian typographer and used to set the English texts.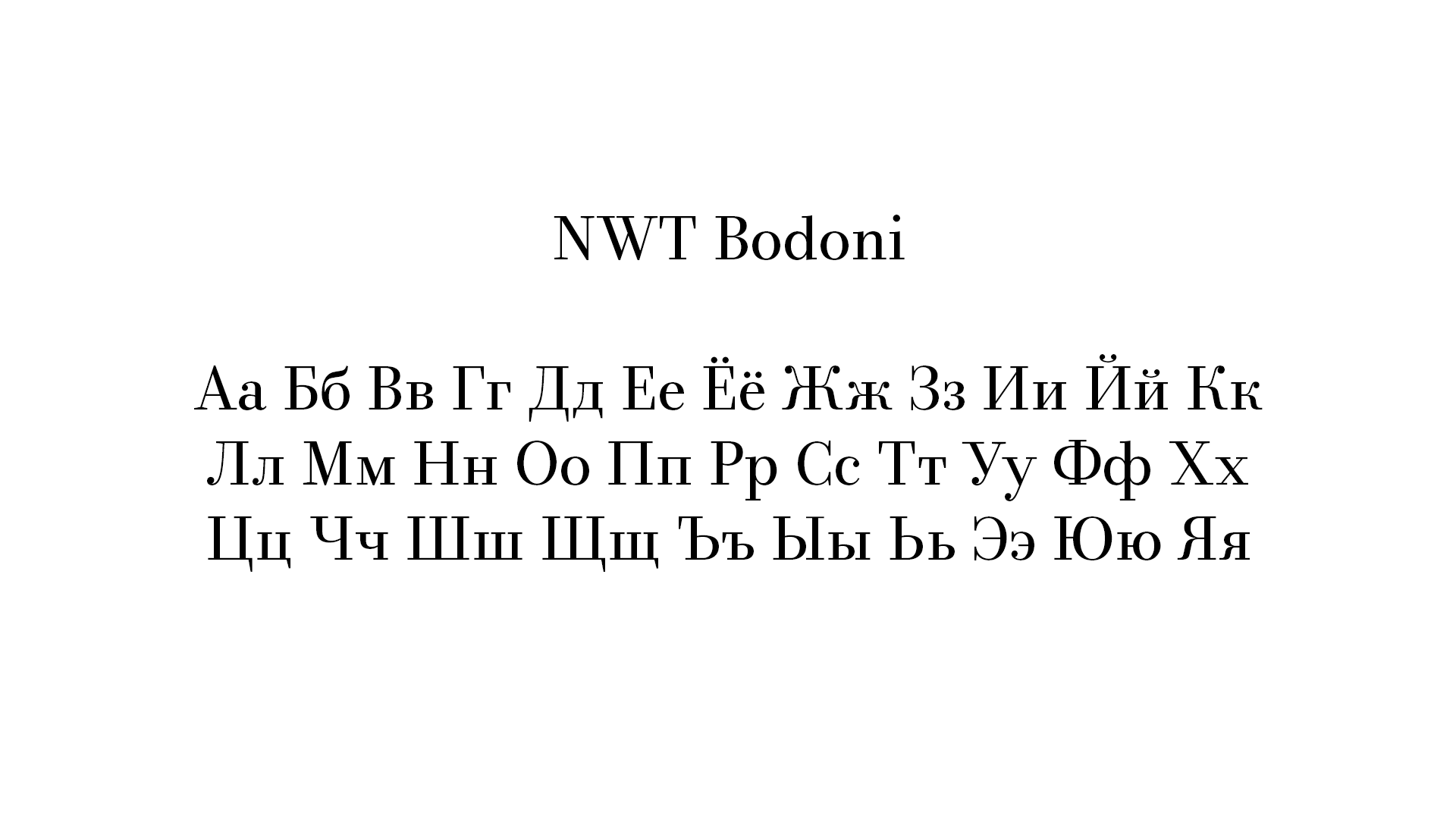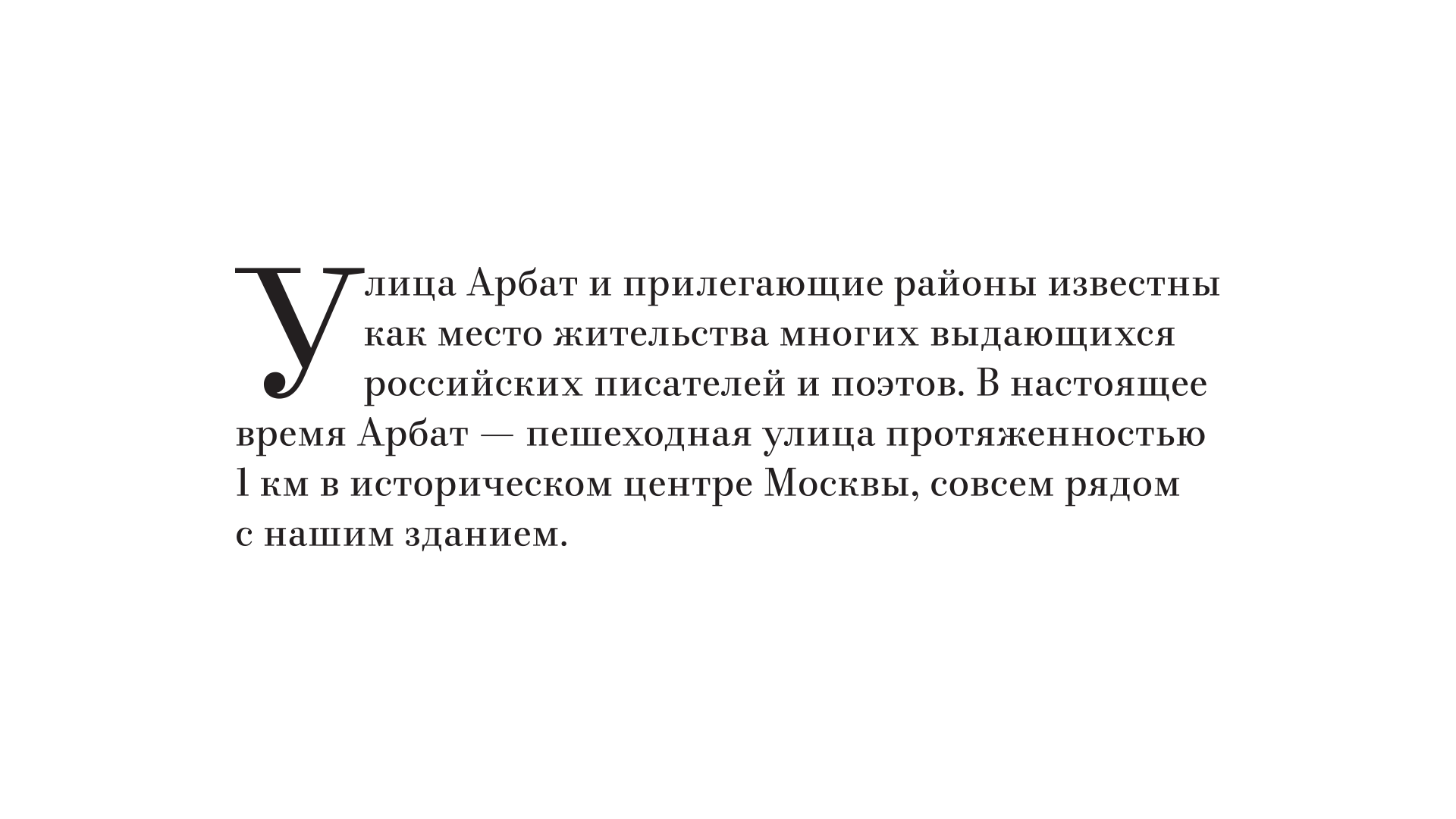 The building had changed colours throughout the years. To us this was the perfect metaphor to signify the passing of time. 
We used a gradient throughout the book, in essence every page was a different colour and tone. The base colours were taken from actual paint specifications of the time used on and in the building. From pink when it was first constructed, to yellow which is the colour it is to this date.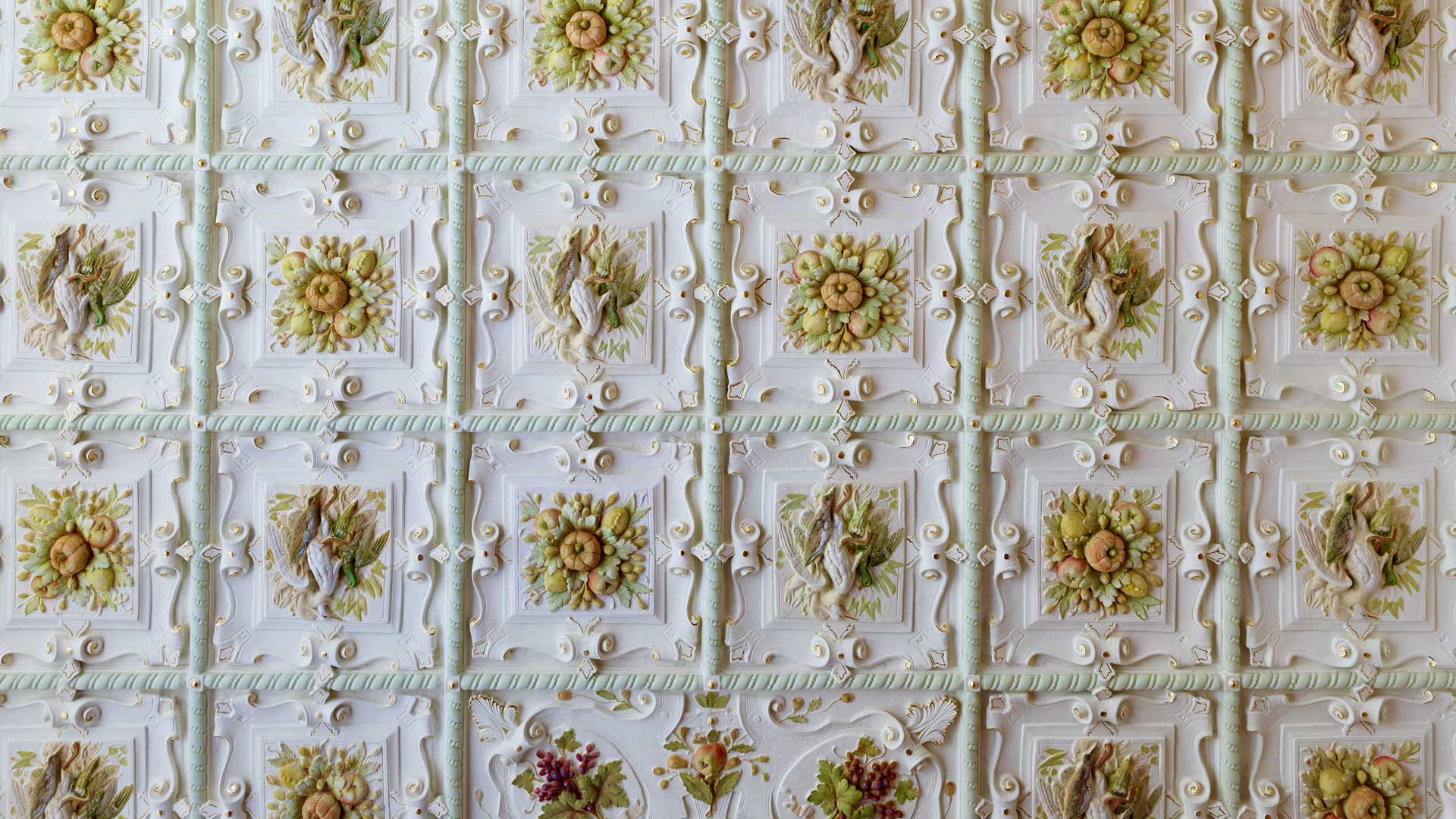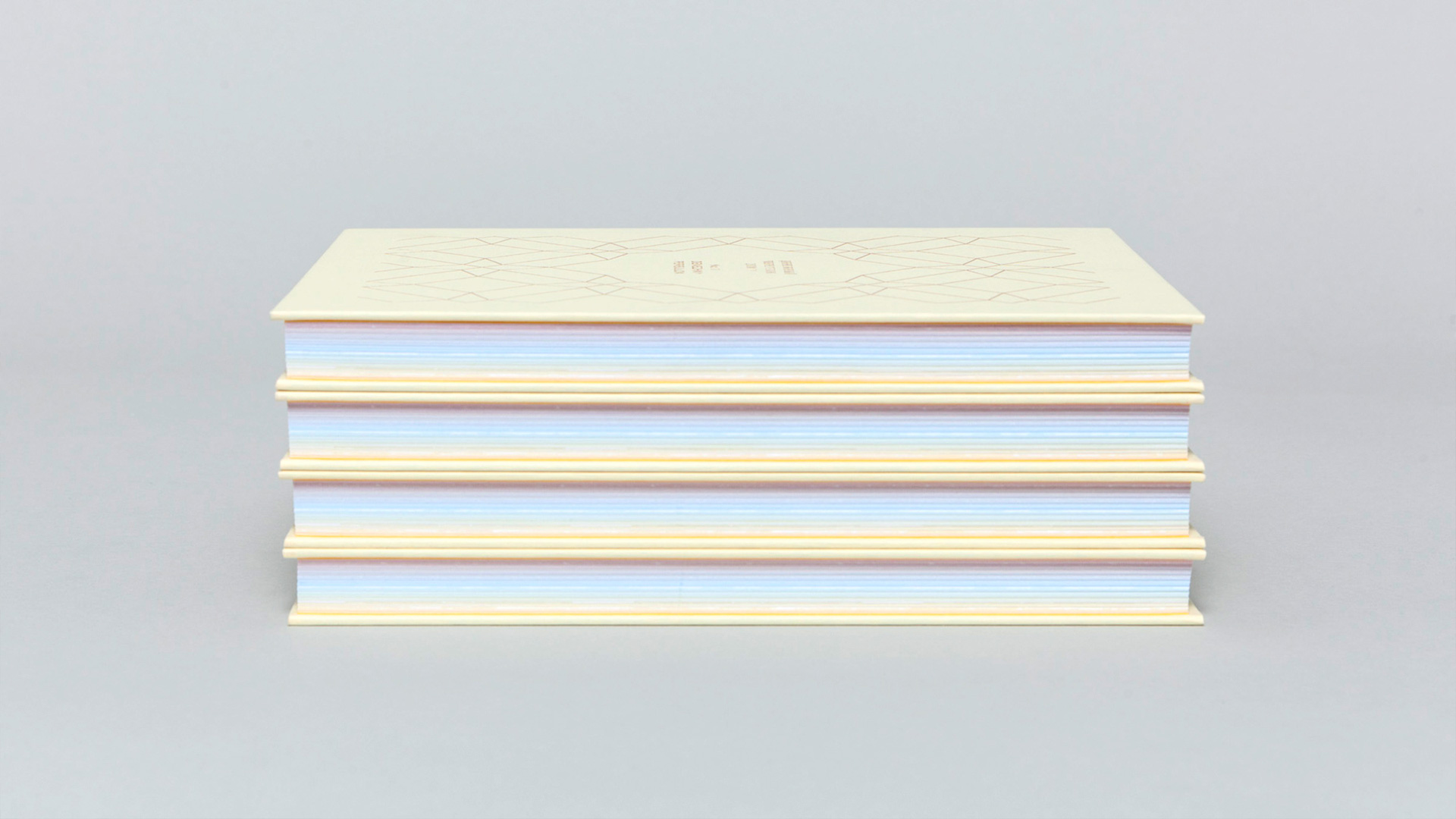 The patterns for the chapter pages and also the front cover and box were taken from the original floor designs for the building.